Distant ramblings from a thwarted nomad. The world extends and constricts as I endeavor to navigate the erratic borders that a global pandemic has shaken from their slumber.
Rio de Janeiro. The girl from Ipanema, At the Copacabana, the Carnival Mecca. Presently, one of the last outposts of COVID lawlessness remaining in the world. Having already encountered our generation's plague, I ventured to this tropical arena to experience a touch of normalcy.
Rio is an amalgamation of culture, music, and life with its bronzed face perpetually turned to the deep azure shores. As dawn breaks, groups of shirtless men are already dripping with sweat on either side of raised nets, the footvolley matches repeated in tessellation out toward the horizon across the crushed powder sands. Violent shore break interrupts jovial conversations, as parents raise their eyes to ensure that their precocious children haven't been tempted too close to the lofty waves. A flock of wood rails with their sword-like tails rises through the morning light, crossing above the intricate chaos of a favela that has claimed the steep mountainside from peak to ocean shore. The flock ascends and vanishes into a solitary cloud that rests atop a jutting black peak like a primordial halo.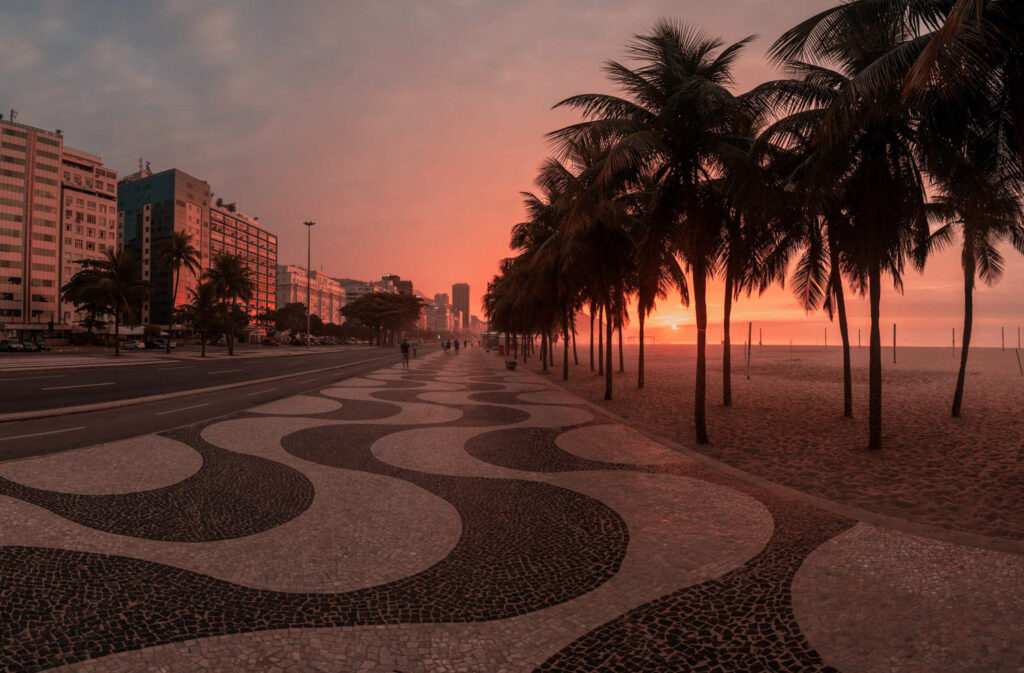 Explore